I previously posted about Wyoming, Utah, and Idaho, on the way out to the Pacific Northwest on my trip last fall. Now I'll catch up a bit with some of my pictures from the area itself. There was some very beautiful weather and scenery for me, but as always, it was a mixed bag, with some very bright sunny days ruining any chance of good shots for me. I've tried circular polarizers before, but they're just not the magical solution I'd hoped they would be. Maybe I should give them another shot with some more telephoto lenses.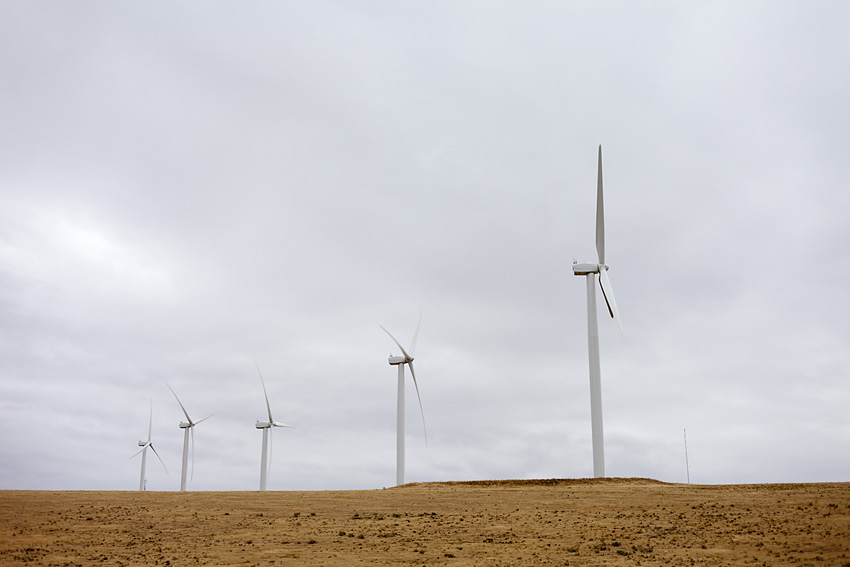 A wind farm in Oregon.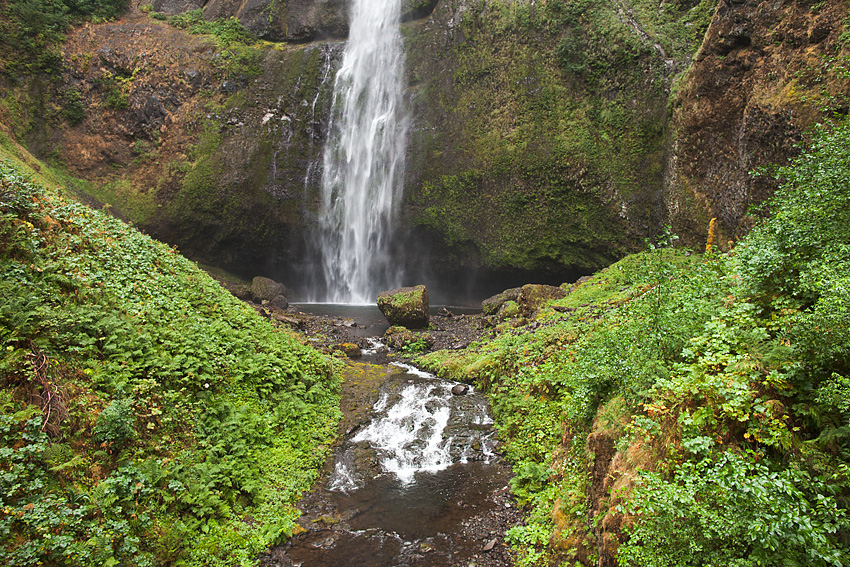 Multnomah Falls and creek. I was very happy to have my weather-sealed 24L II for this excursion. My camera and self were both drenched, but continued to work totally fine.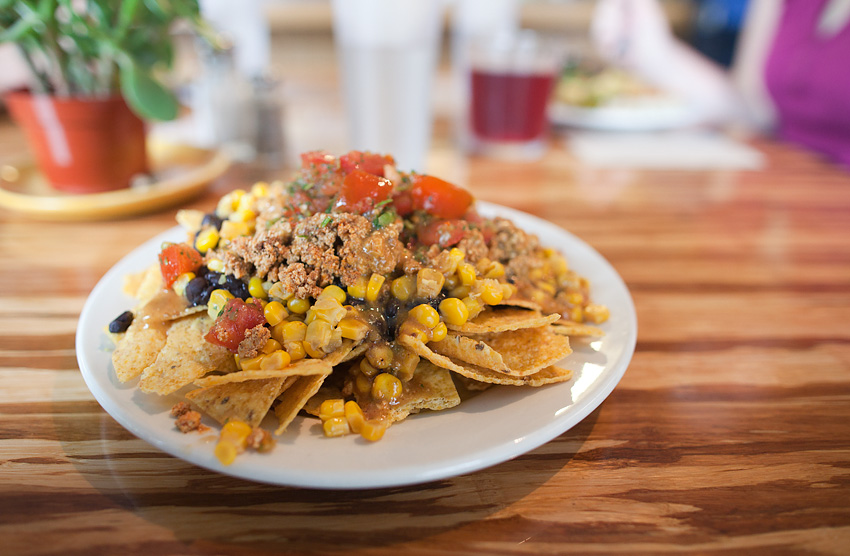 Some vegan nachos from Papa G's, a vegetarian (or maybe Vegan) deli in Portland.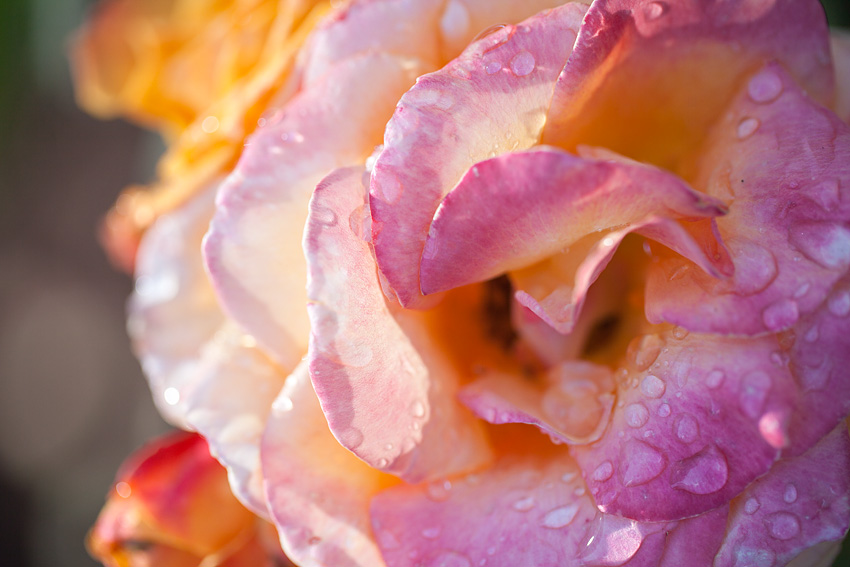 A wet rose from the International Rose Test Garden in Portland.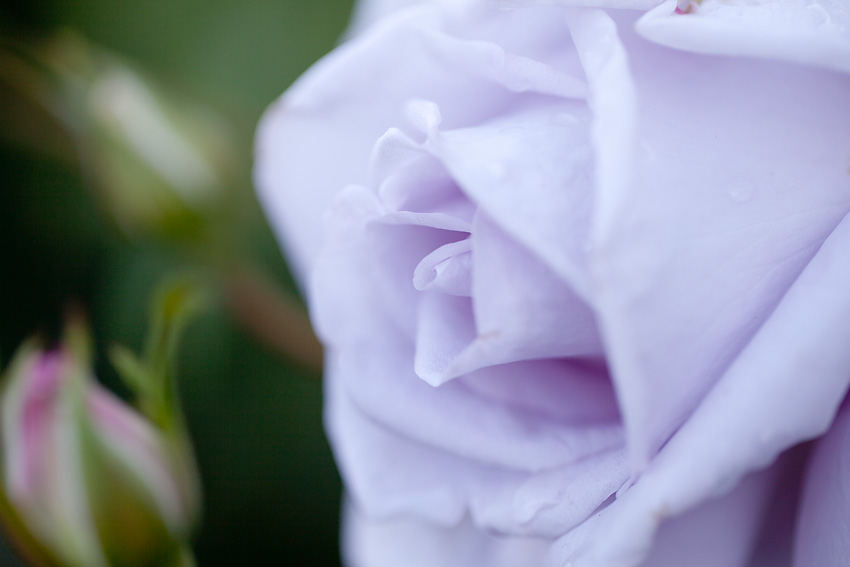 Another rose from the same place.
A shot from a very hot day at Cannon Beach.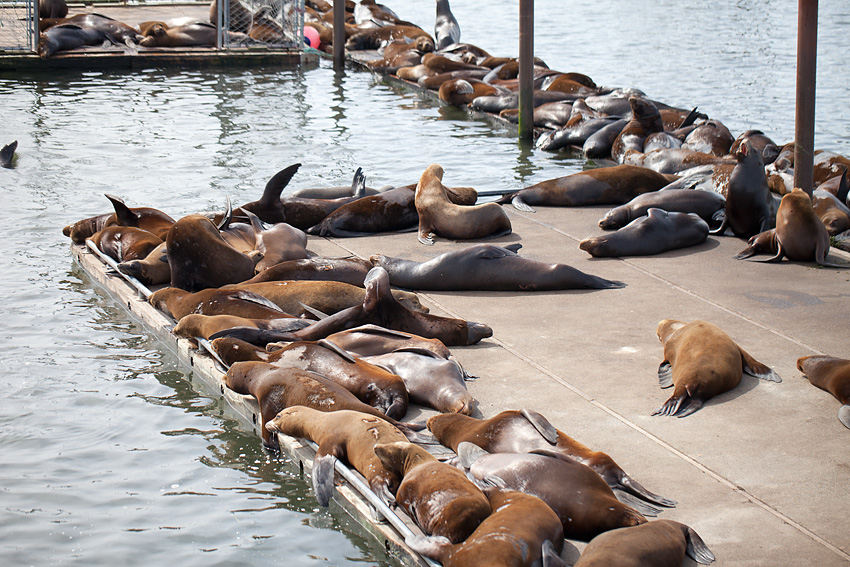 Sea lions resting on a dock in Astoria, OR.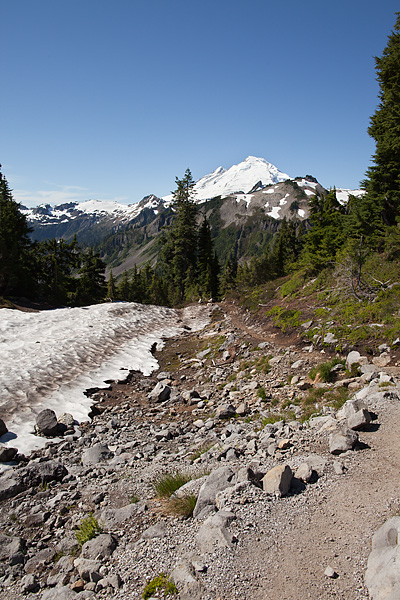 A view from a trail on Mt. Baker.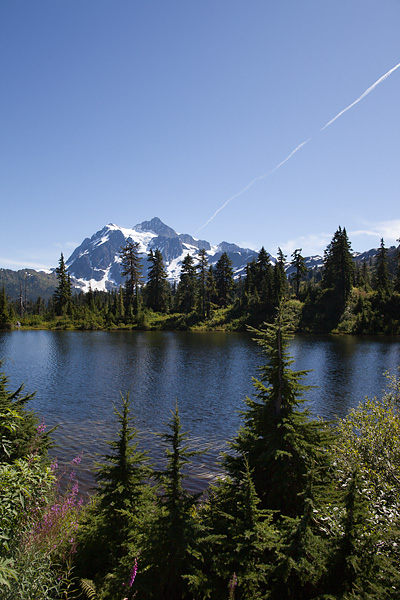 Picture Lake on Mt. Baker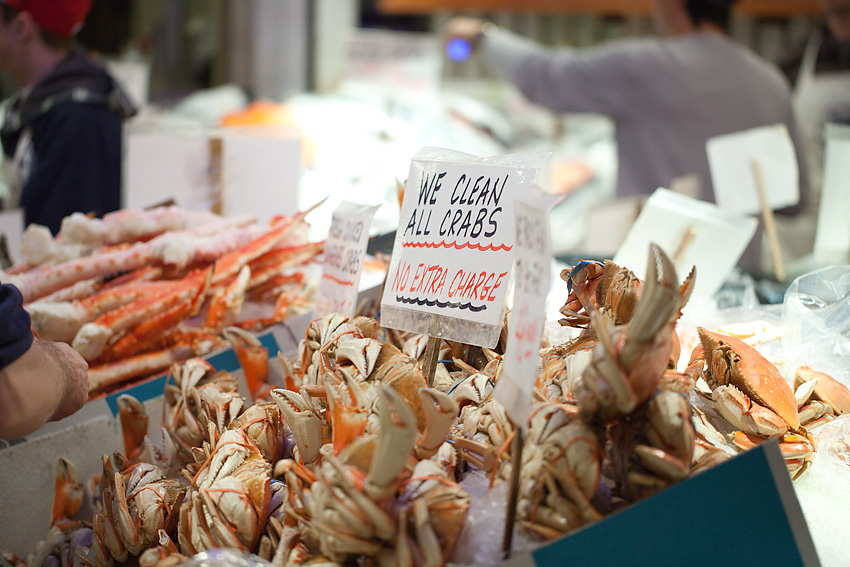 Crabs for sale at Pike Place Market in Seattle.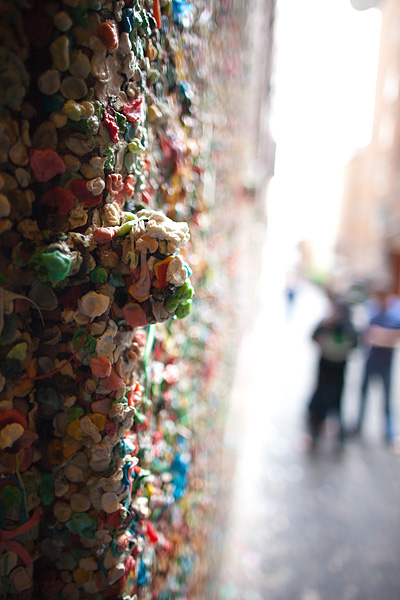 A shot of the horrible gum wall by Pike Place Market.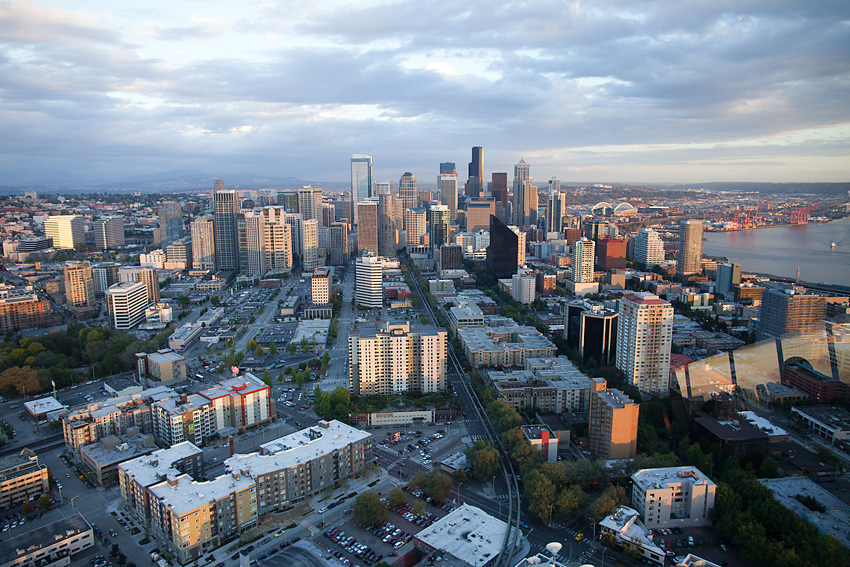 Sunset over downtown Seattle, shot from the Space Needle.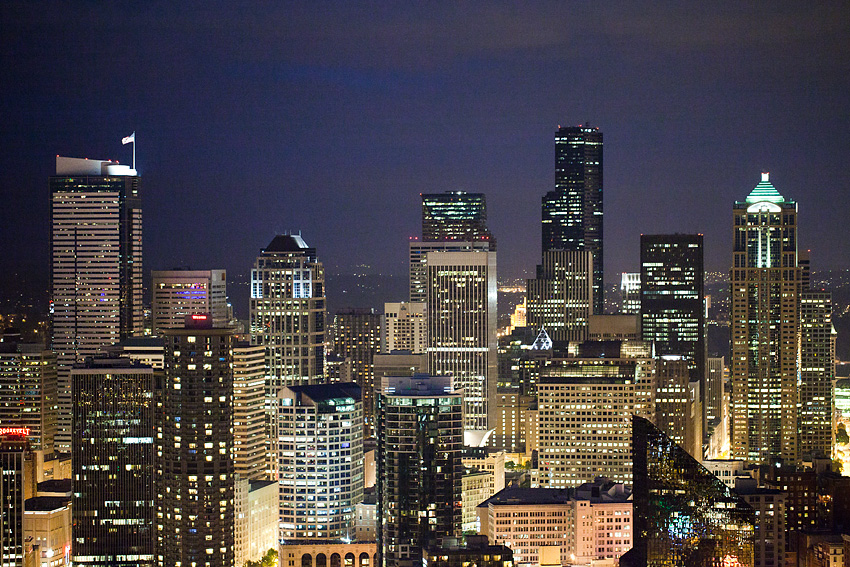 Night shot from the Space Needle. I used my 100L for this because of its excellent IS. I definitely could not have gotten this shot tripod-less without it.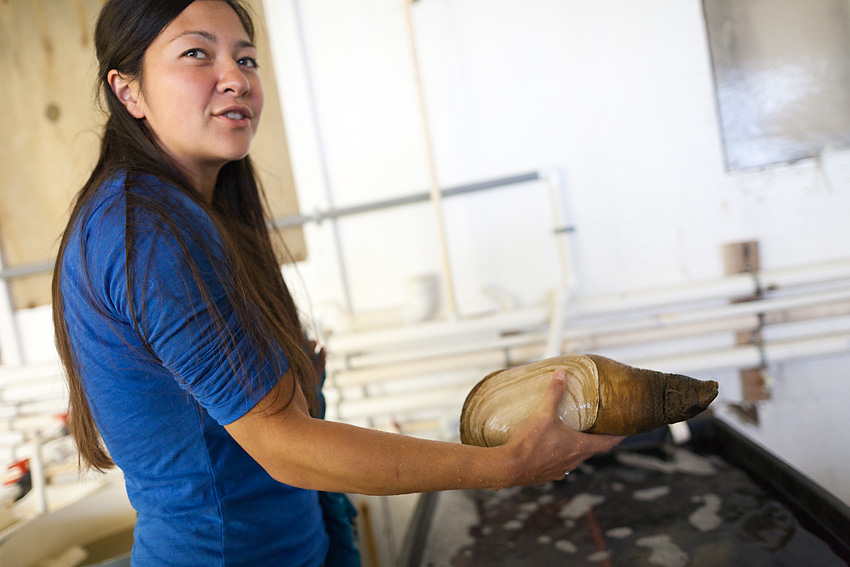 My sister showing off a geoduck clam.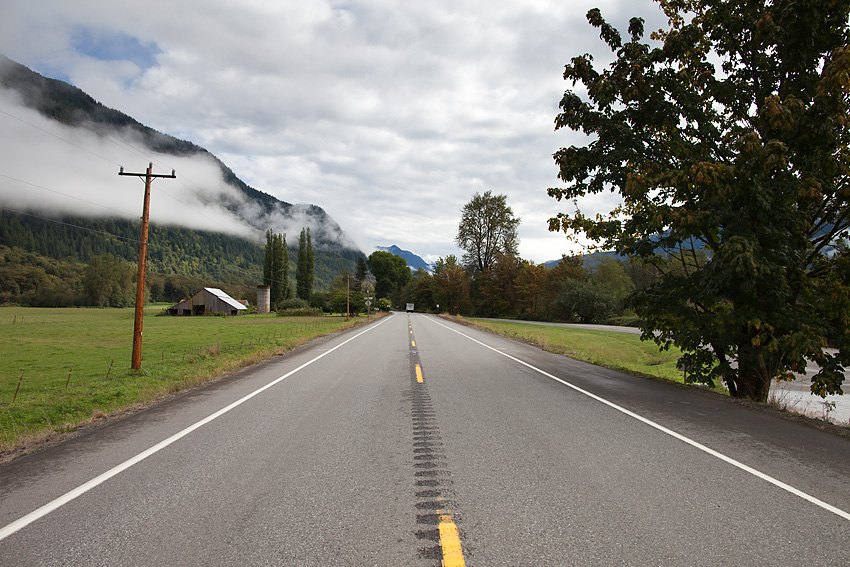 North Cascades Scenic Byway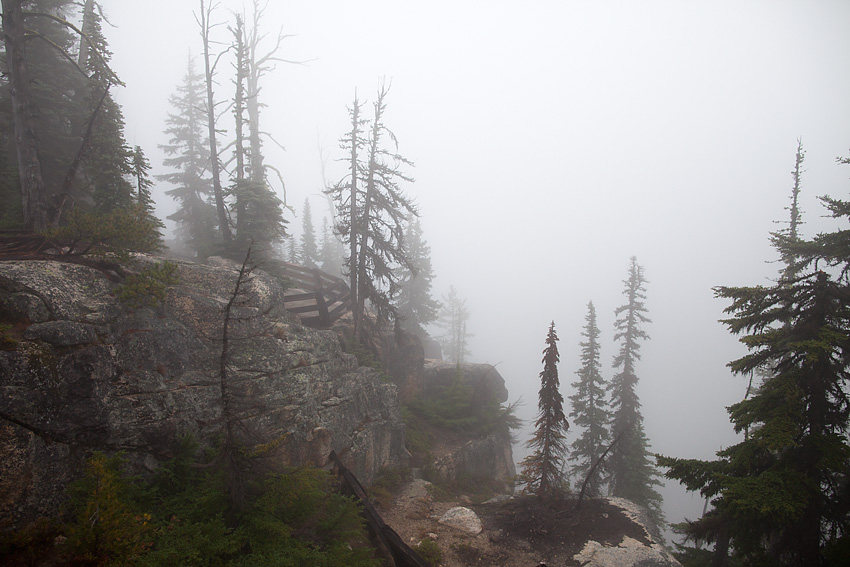 A foggy overlook in the Cascades.
A foggy trail by the aforementioned overlook.